Frequently Asked Question
How do I change my account information ?
Last Updated 3 years ago
You can change your first name or last name on your account (the name that is seen on your posts and in the Directory). You cannot change your username. If you need to update your username, please contact your instructor or course administrator. Read instructions for changing your password.
Step 1: Click the Profile tab

Choose the Profile tab from My Start Page.
Step 2: Update your account information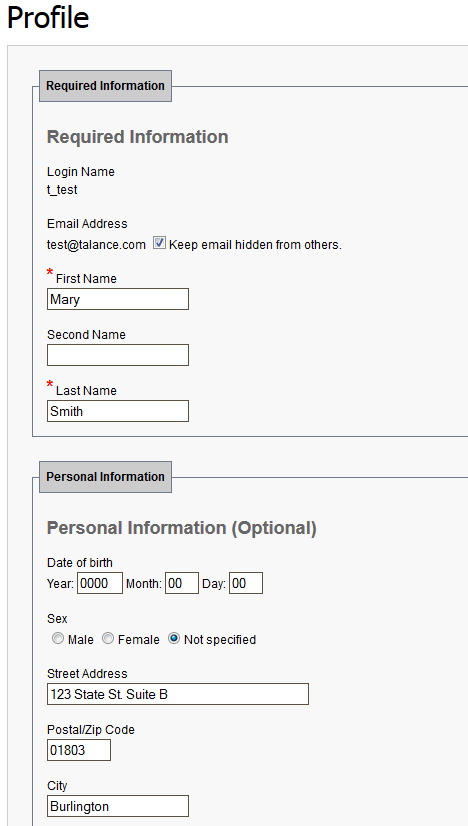 On the Profile page, update your First Name, Second Name or Last Name in the Required Information area.
You can update any of the information in the Personal Information section if you choose.
Click Submit to save your changes.