Frequently Asked Question
How can I get a password reminder for the course?
Last Updated 3 years ago
Go to the login page of the course, and click the link that says "Forgot your password?"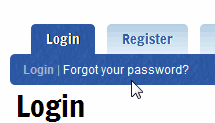 Enter the e-mail address under which you registered.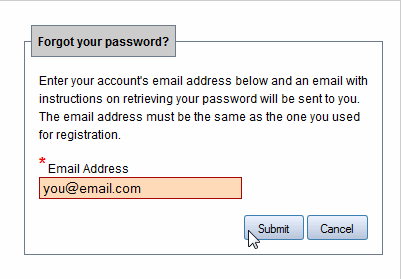 An e-mail message containing a link will be sent to you. You can use this link to create/reset a new password for your account.
This will be a temporary link. It will become invalid after two days.
We do not store password information on the site where it can be accessed, so we would not be able to give you the existing password on your account. Instead you will have to reset your password each time you forget your password. Please make sure to create passwords that you can easily remember.