Frequently Asked Question
How do I customize the course homepage?
Last Updated 2 years ago
The Banner, which appears at the top of the course homepage, contains HTML-formatted content. Use it to create splash screen, or a customized course front page.
Step 1: Go to Course Properties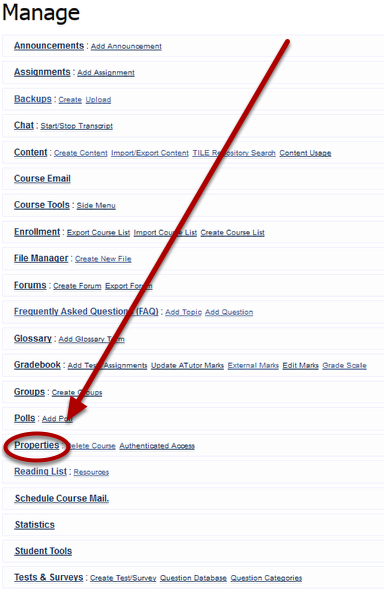 From the Manage tab of a course, click the Properties link.
Step 2: Add content to Banner
On the Properties page, add plain text or HTML-formatted text in the Banner section. Click the Save button to store your changes.