Frequently Asked Question
How do I hide or display test results?
Last Updated 2 years ago
Step 1: Edit the test or survey

Log on as an instructor or assistant. Go to the Manage section and click the link for Tests & Surveys. For an existing test or survey, select the button next to the appropriate test (1) and click the Edit button (2). Or, you can simply create a new Test/Survey.
Step 2: Set Release Results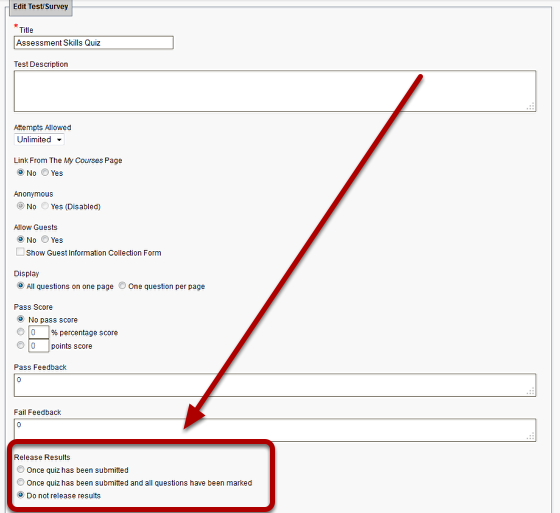 On the Edit Test/Survey page, go to the Release Results section to choose one of the following options to set how you want results to be displayed:
Once quiz has been submitted
Once quiz has been submitted and all questions have been marked
Do not release results
Click the Save button on the bottom of the page to store your settings.