Frequently Asked Question
How do I add a file to File Manager?
Last Updated 2 years ago
You can link to documents on content pages by adding them to the File Manager.
Step 1: Go to File Manager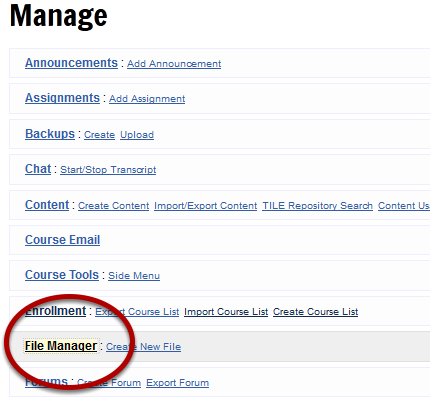 Go to the Manage tab, and click File Manager.
Step 2: Browse to the file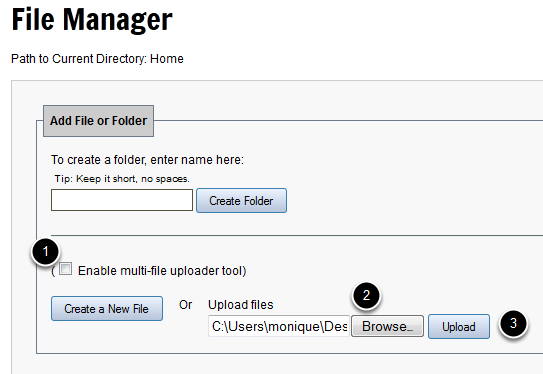 Check the "Enable multi-file uploader tool" checkbox (1) if you want to add more than one file at a time (requires Adobe Flash). Uncheck it to upload one file at a time. Click Browse (2) to locate the file on your computer. Click the Upload button (3) to transfer the file from your computer to the system.