Frequently Asked Question
How do I un-enroll someone from a course?
Last Updated 2 years ago
Instructors and Assistants with Enrollment permissions can remove someone from a course, while saving that account on the system.
Go to the Enrollment manager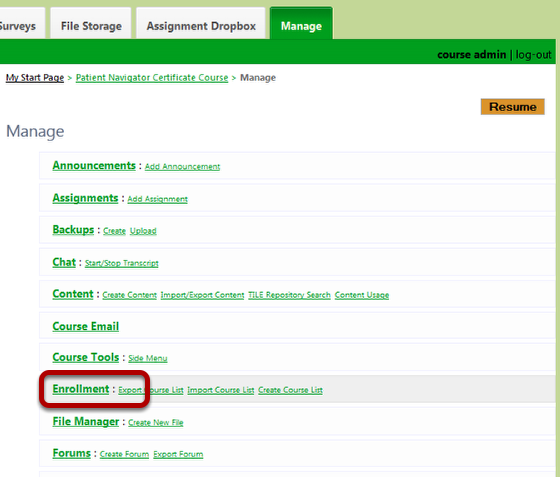 Click the Manage tab and then choose Enrollment.
Select account
From the Enrollment manager, choose the account you wish to un-enroll. You can also find users by searching for their login name; first, second or last names, or e-mail. Click the Remove button.
Confirm un-enrollment

If you're sure you have selected the correct person, click Yes to confirm the un-enrollment.
You're done!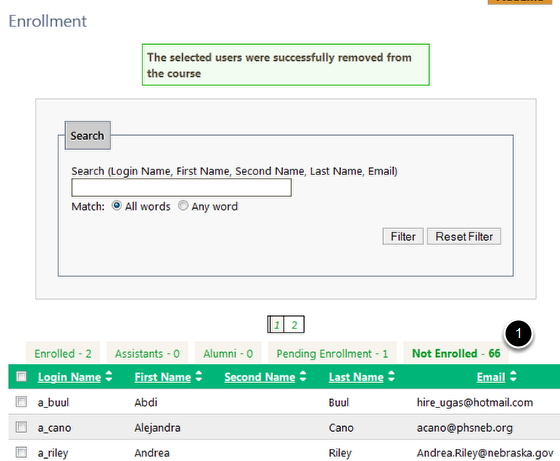 The account will be removed from the course and will sort into the Not Enrolled section (1). That account can be re-enrolled into any course.