Frequently Asked Question
How do I change my registered e-mail address?
Last Updated 3 years ago
You can change the e-mail address associated with your account.
Step 1: Click the Profile tab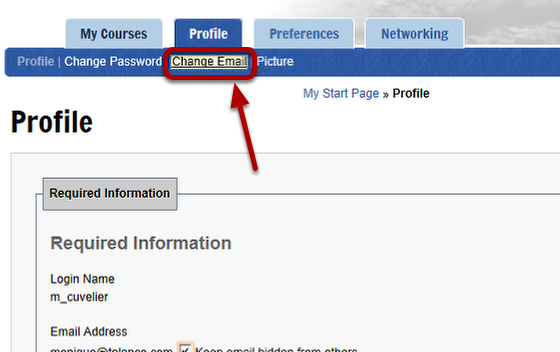 After logging in, click the Profile tab at the top of the page, and then choose the Change Email link.
Step 2: Update address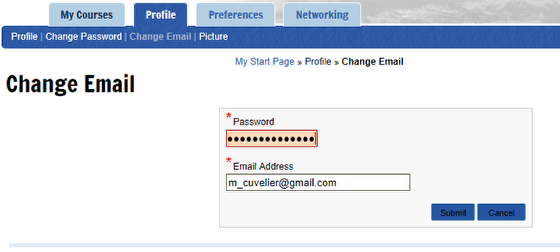 Enter your password, and then add the new e-mail address. Click the submit button to save your changes.