Frequently Asked Question
How do I create a test?
Last Updated 3 months ago
Tests and surveys are used to measure student knowledge, gauge progress, and gather information from students. You can create tests and surveys and then deploy them in a course. You assign points to test questions for grading evaluation.
Step 1: Go to Tests & Surveys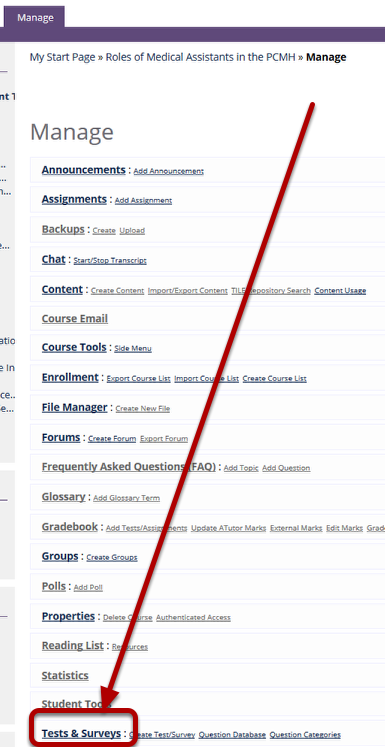 Go to the Manage section and click Tests & Surveys.



Step 2: Create Question Category


Create a category for the test's questions. Do this first to keep all questions grouped together. Click Question Categories from the sub-menu, and then choose Create Categoy from the sub-menu.



Step 3: Name Category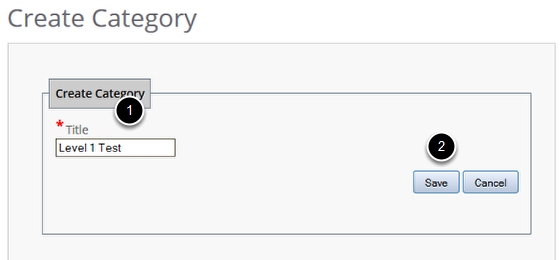 On the Create Category page, create a title (1) for the question category. It's a good idea to make this the same name as the test. Click the Save button (2) to store changes.



Step 4: Choose Question Type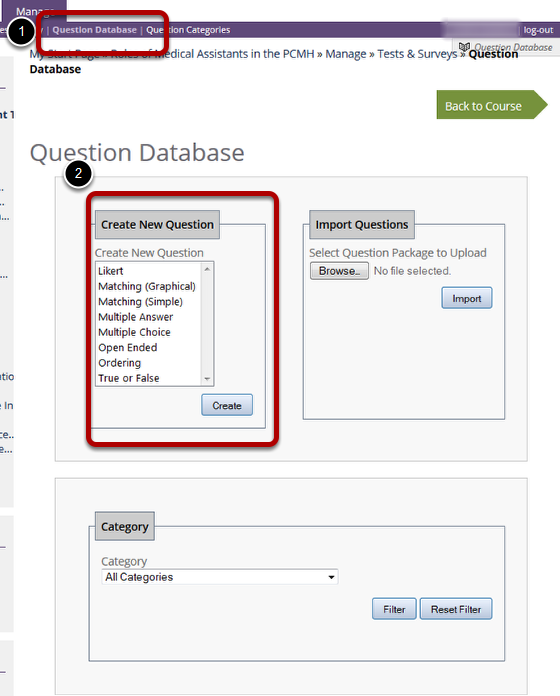 Return to the main Tests & Surveys page and go to the Question Database (1). From the Question Database page, create a new question (2), choosing the appropriate question type from the list. If you have questions in a SCORM package, you can import them using the Import Questions tool.



Step 5: Create Questions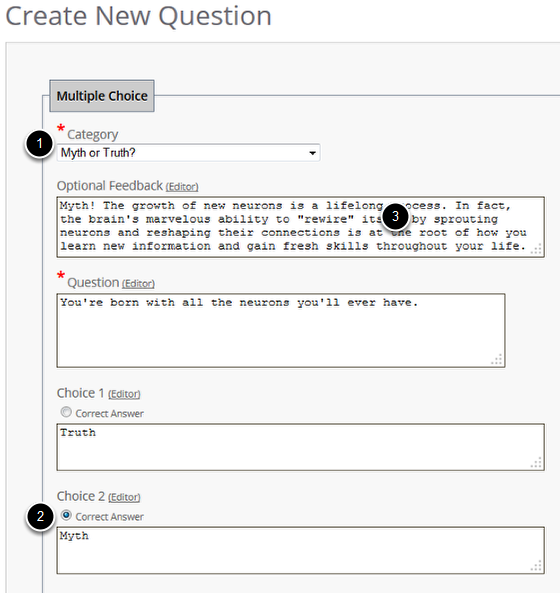 Select the correct category (1) from the drop-down menu. Complete each field for the question type you're creating. If you are creating a question with a correct answer, select the Correct Answer radio button (2). You can also supply optional feedback for the question (3).

Click Save to store your question.



Step 6: Create Test/Survey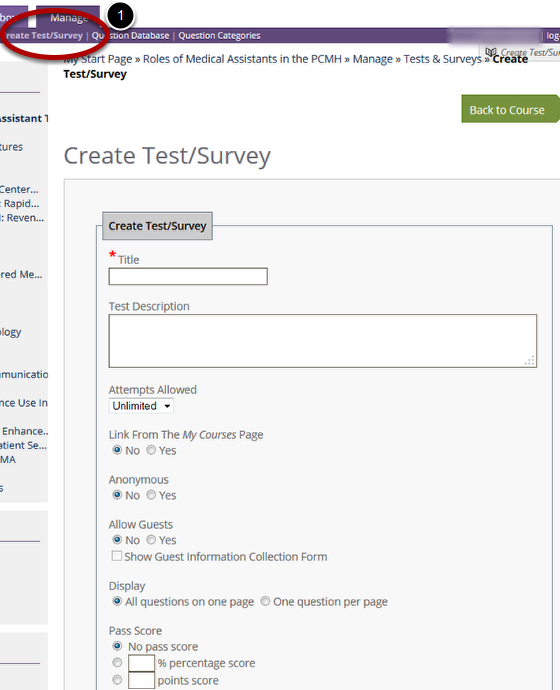 From the Tests & Surveys page, select Create Test/Survey from the sub-menu (1). Complete the necessary information on the Create Test/Survey page and click Save to store your changes.



Step 7: Select a test to add questions to


From the Tests & Surveys page, select the button next to the test to which you want to add questions (1) and then click the Questions button (2).



Step 8: Add questions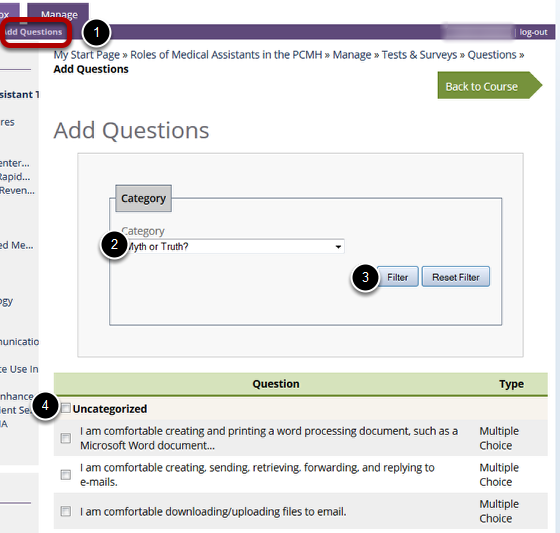 Click Add Questions (1) from the sub-menu to go to the Add Questions page. Filter questions from one category by selecting from the drop-down menu (2) and clicking the Filter button (3). From the list of questions below, select the questions you want to add to the test or survey. Click the parent category, whcih appears in bold (4), to select each item within that category. Click the button Add to Test/Survey to add questions to the test and return to the Questions page



Step 9: Order questions and assign points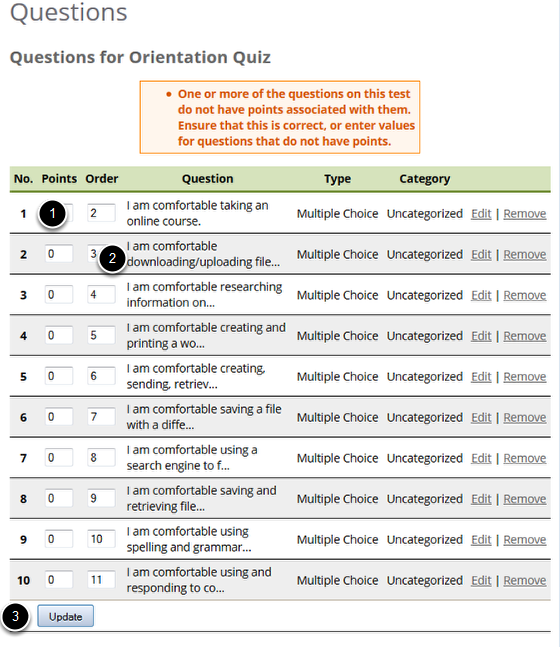 From the Questions page, add the number of points for each question in the Points column (1). Number the questions in the Order column (2) (optional). Click the Update button (3) to save your changes.