How do I create new forums?
Posted by Monique C, Last modified by on 08 November 2011 12:04 PM
After logging in as an instructor, click the Manage tab.
Click the Forums link.

Choose the radio button next to the Forum you want to modify, and then click the Edit button.
From the Edit Forum page, you can change the title, description or edit settings. Click Save to store your changes.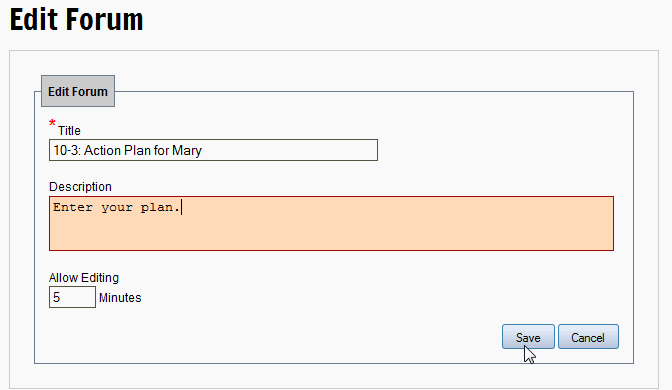 ---
​