Frequently Asked Question
How can I send an e-mail to all students?
Last Updated 2 years ago
Instructors and assitants with certain privledges can send an e-mail message to all enrolled students, alumni and assistants.
Click the Manage Tab

Choose Course Email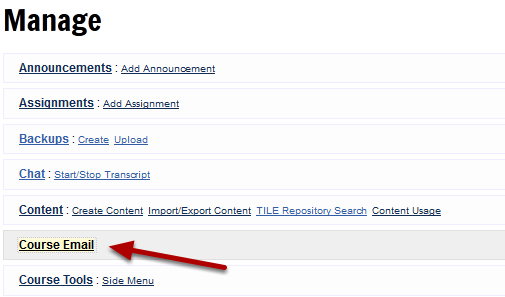 Click the link that says "Course Email."
Type your message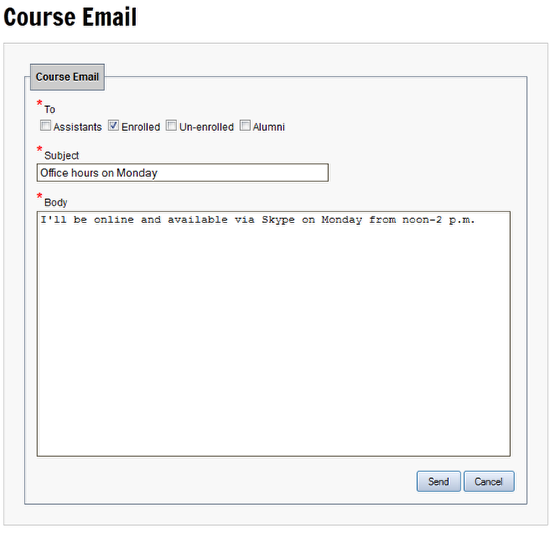 Choose who you want to send the message to (Assistants, Enrolled, Un-enrolled and/or Alumni), and write your message.
Click send to deliver
By clicking Send, your message will be delivered to all email accounts registered under the chosen category. You can also send a message to other users with the course Inbox.